Category: Utilities and Infrastructure News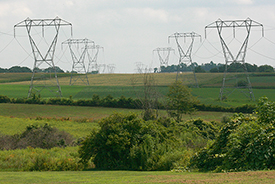 Below you'll find news and updates about Chester County's Utilities and Infrastructure Planning.
Every month, the Planning Commission highlights one of its staff members. Senior Environmental Planner Carrie J. Conwell, AICP discusses how she landed her first job in planning and how she arrived at the Planning Commission. She also shared information about her life philosophy, interests, family, and more.