Category: Preservation News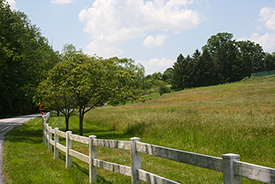 Below you'll find news and updates about Chester County's Preservation Planning.
Ellen Ferretti, director of the Brandywine Conservancy, highlighted her organization and its partnership with Chester County during a Chester County Planning Commission board meeting March 13th.
The Brandywine Conservancy was founded in 1967 as the Tri-County Conservancy serving Chester and Delaware counties and New Castle County, Delaware. It is based in Chadds Ford, Delaware County.