Category: Transportation News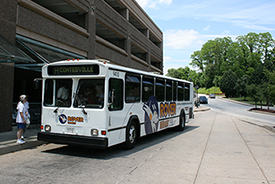 Below you'll find news and updates about Chester County's Transportation Planning.
Join us for our Trails, Trains and Traffic event which will feature updates on the status of trail developments, upgrades to our regional rail stations, and major roadway/highway improvement projects. This event will also serve as a public meeting for our current Active Transportation Inventory project as staff will be presenting the initial results from our review of all of Chester County's 73 municipalities. The meeting format will include an open house followed by brief presentations on each topic and wrapping with a Q&A session to address attendee questions. Register now!