Category: Land Use News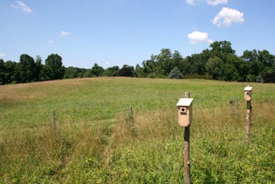 Below you'll find news and updates about Chester County's Land Use Planning.
The second round of the Vision Partnership Program (VPP) planning grants for 2018 opened today (June 25). Through VPP, Chester County municipalities are eligible for funds to assist their communities with comprehensive planning, ordinance updates, and other studies. The 2018 VPP Grant Manual and application materials are available online. Pre-application meetings are strongly encouraged, and can be scheduled by contacting Chester County Planning Commission Planning Services Director Susan Elks at selks@chesco.org. The deadline to apply is Aug. 15. Learn more about the VPP process, as well as projects funded previously through the program.