Category: Transportation News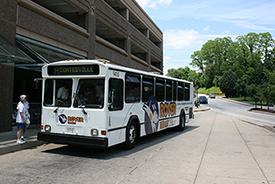 Below you'll find news and updates about Chester County's Transportation Planning.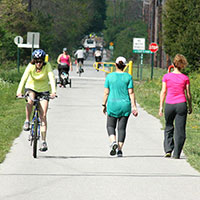 The Planning Commission is seeking input about a plan to extend the Chester Valley Trail west of Downingtown. To participate in a public survey about the Chester Valley Trail West Project, click here. There also will be a public meeting from 7 p.m.-9 p.m. Oct. 17 at Coatesville Area Senior High School, 1445 East Lincoln Highway, Coatesville. To register for the meeting, click here.
The goal of the project is to connect the Chester Valley Trail with the future 29-mile multi-use Enola Low Grade Trail located just outside of Atglen in Lancaster County. The Chester Valley Trail West project includes eight Chester County municipalities: Caln, Downingtown, Coatesville, Valley, Parkesburg, Sadsbury, West Sadsbury, and Atglen. For more information about the project, click here.