Category: Preservation News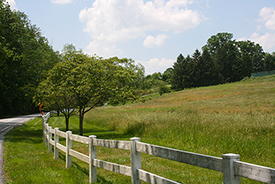 Below you'll find news and updates about Chester County's Preservation Planning.
Oliver Bass, president of Natural Lands, highlighted his regional land conservation organization and its partnership with Chester County during a Chester County Planning Commission board meeting April 10th.
Bass said the 65-year-old nonprofit organization "saves open space, cares for nature, and connects people to the outdoors in eastern Pennsylvania and southern New Jersey." The organization has been around since the early 1950s thanks to Allston Jenkins, an accountant who took up birding as a hobby.