Category: Landscapes3 – Plan News

Below you'll find news and updates about Chester County's Comprehensive Plan Update, Landscapes3.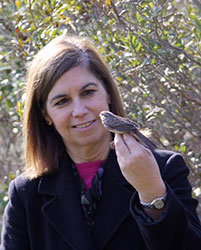 Ellen M. Ferretti, the director of the Brandywine Conservancy, is one of the Landscapes3 Steering Committee members. She lives and works on the campus at the Brandywine Conservancy and Museum of Art in Chadds Ford–just across the line from Chester County and right along the banks of the Brandywine River. The Brandywine Conservancy has a long history of preserving land in Chester County and working with local municipalities and elected officials on conservation oriented land use policies and regulations, according to Ferretti.
Ferretti's expertise and areas of interest as a member of the steering committee include land conservation, land use planning, and community engagement in planning and outdoor recreation. She has over 25 years of experience working in state, county, nonprofit, and private sectors. She started her career doing environmental site assessments and site cleanups, and expanded her interest and efforts into land and water conservation.  Continue Reading →