Category: Land Use News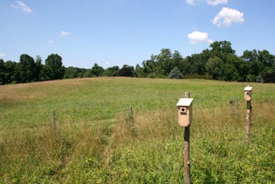 Below you'll find news and updates about Chester County's Land Use Planning.
The Chester County Planning Commission will be hosting a Commercial Landscapes Symposium from 4 p.m.-6 p.m. June 7 at the Penn State Great Valley campus. The planning series focuses on trends and potential strategies to address changes in retail centers, office parks, transit centers, and old industrial properties around the county.
The featured speaker will be James Cook, the Americas Director of Retail Research at Jones Lang Lasalle, who will discuss the future of commercial real estate in Chester County and the Philadelphia region. There also will be a panel discussion with experts. Click here to register for the event.